We are delighted to share the news that a CENA outdoor kitchen has been features in the George Clarke TV show 'Old House, New Home'.
The seventh series of the popular Channel 4 and Amazing Productions show George Clarke's Old House, New Home is airing in the UK now. The third episode, which was transmitted on Wednesday the 24th of November, featured a beautiful CENA outdoor kitchen. The outdoor kitchen installation was part of an extensive house and garden revamp in Warwickshire.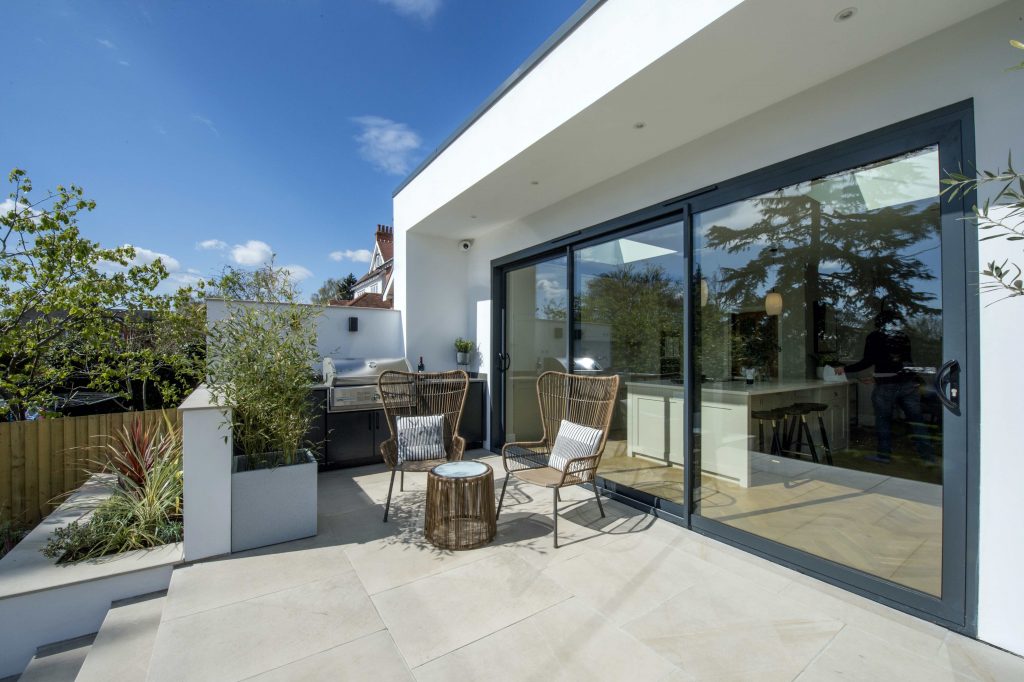 A family home in Stratford-upon-Avon
This mock-Tudor Edwardian home is located in historic Stratford-upon-Avon and owned by Laura and Jonnie Chan. The building showed huge potential but the mismatched renovations by previous occupants meant the space wasn't being maximised for sociable family living. With George's help and advice, the Chans have created a beautiful home with open plan spaces that flowed beautifully. The renovations continued into the garden with the creation of a landscaped outdoor living space and amphitheater steps down to the lawn. And an essential element for cooking and food enthusiasts - an outdoor kitchen.
CENA on the George Clarke show 'Old House, New Home'
CENA worked with the couple during production of the George Clarke show to design and install a bespoke outdoor kitchen. The outdoor kitchen was shown in all its glory when George Clarke himself showed the couple around their renovated home. George spoke about how effectively the indoor space flowed into the outdoor living area. The open plan living, dining and kitchen opens to a new terrace. The shots showed the outdoor kitchen and terrace area looking fantastic in the sunshine.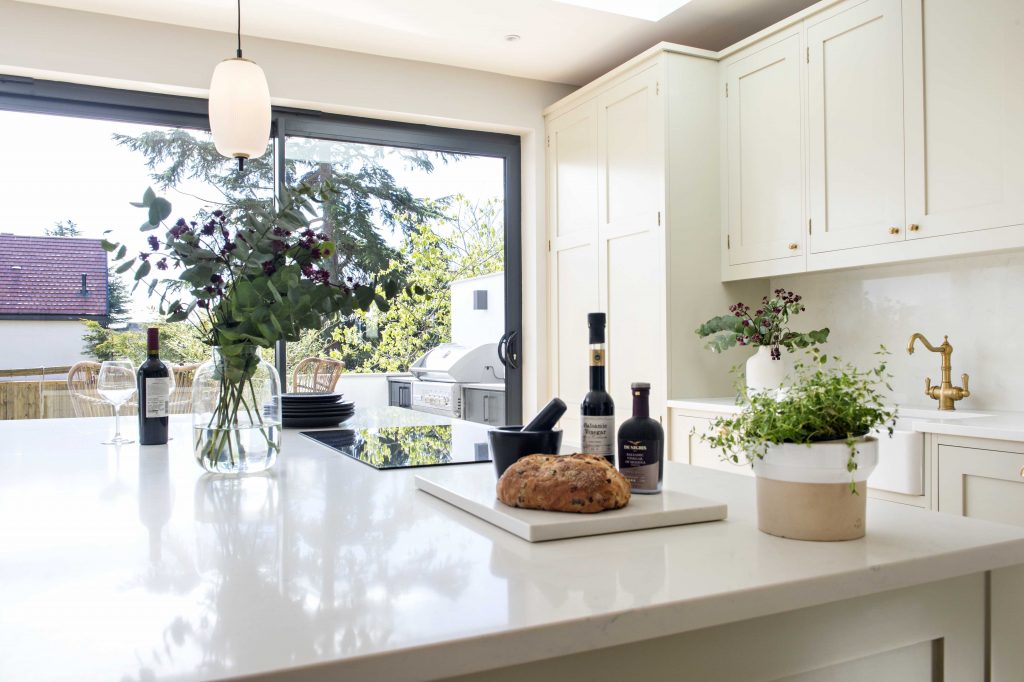 CENA outdoor kitchens are totally bespoke
With Jonnie Chan being a self-confessed BBQ king, an outdoor kitchen was an obvious addition to the newly landscaped garden. CENA outdoor kitchens are completely bespoke. Our customers can choose the cooking appliances, materials and fittings which suit their cooking style best. The Chan's outdoor kitchen was constructed on a stainless-steel chassis with powder-coated stainless-steel cladding. The worktops are crafted from Neolith sintered stone, there is a sink and tap and a Crossway 4-Burner grill. George closed the show standing in the Chan's landscaped garden with the CENA kitchen looking fantastic in the sunshine. AN outdoor kitchen is a popular addition to outdoor living spaces for homes of all shapes and sizes, so if you would like to enquire about our bespoke kitchens, take a look around the website and get in touch with our design team.
Watch the episode on Channel 4's My4 streaming service here: https://www.channel4.com/programmes/george-clarkes-old-house-new-home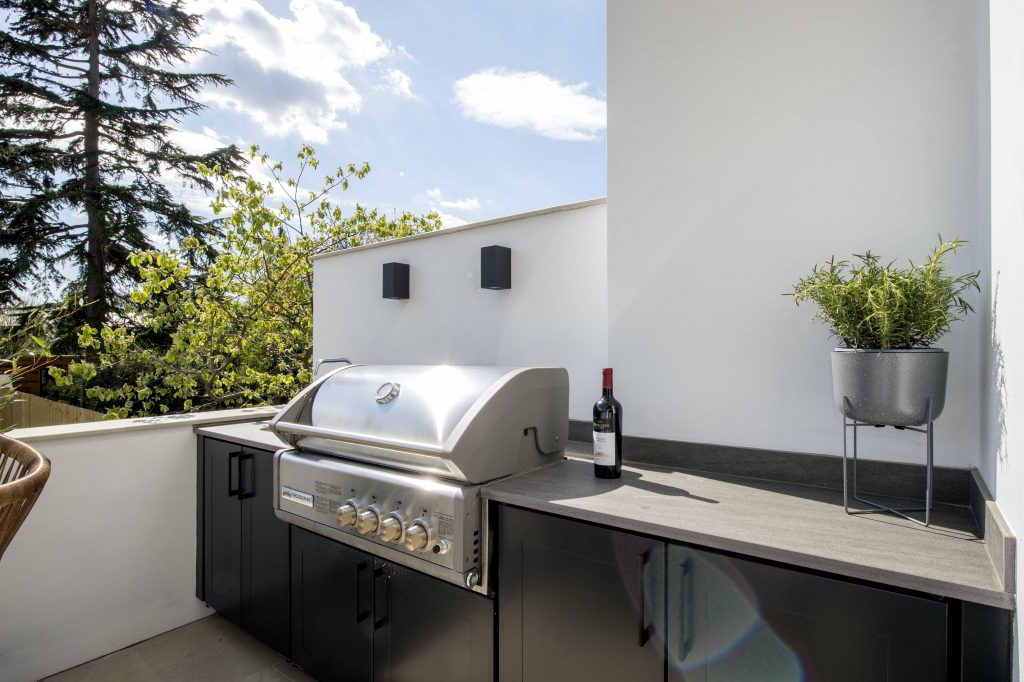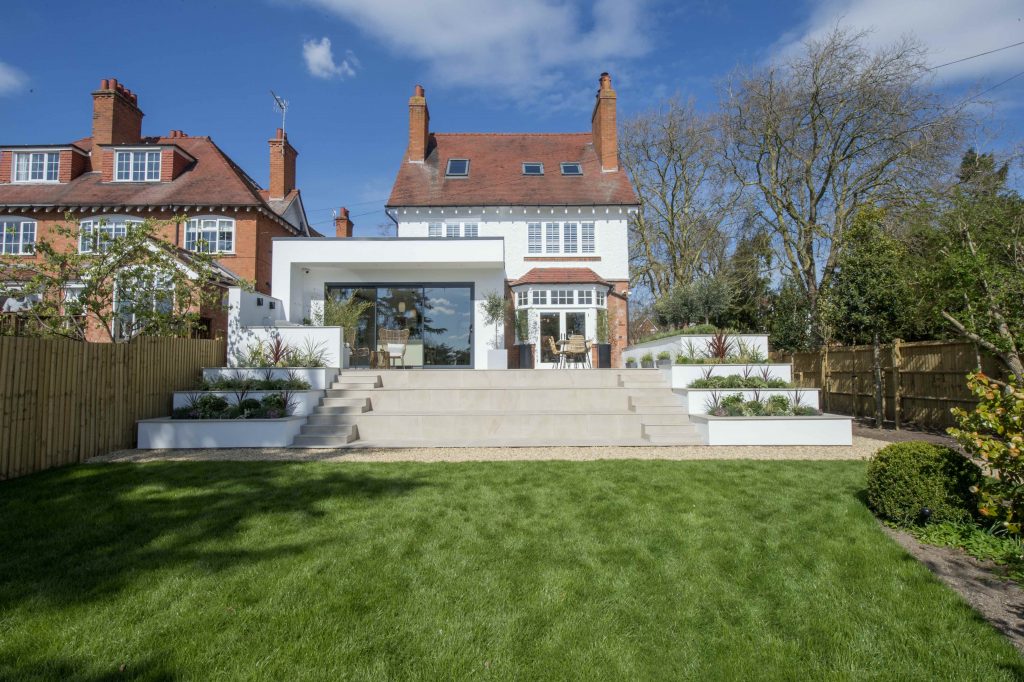 Images courtesy of Amazing Productions and Annabel Moeller