This month has seen lots of very warm, sunny weather here in the UK, as well as some uncomfortably hot days with record-breaking temperatures. With prolonged spells of hot summer weather predicted to become more common, it's no surprise that many of our clients are installing swimming pools as part of their garden redesign and landscaping. A refreshing dip and some sunbathing to dry off, all followed by an ice-cold drink from the fridge and a snack from the grill could be the perfect way to spend a weekend when it's a little too hot to do anything energetic. We've commissioned photography of two CENA installations recently which are both poolside outdoor kitchens, and we're delighted to share the images with you here today. They not only show outdoor kitchens in the most wonderful summer-ready locations, but also the contrast between classic and contemporary home and garden styles, and how CENA's bespoke approach works for both. Let's take a closer look…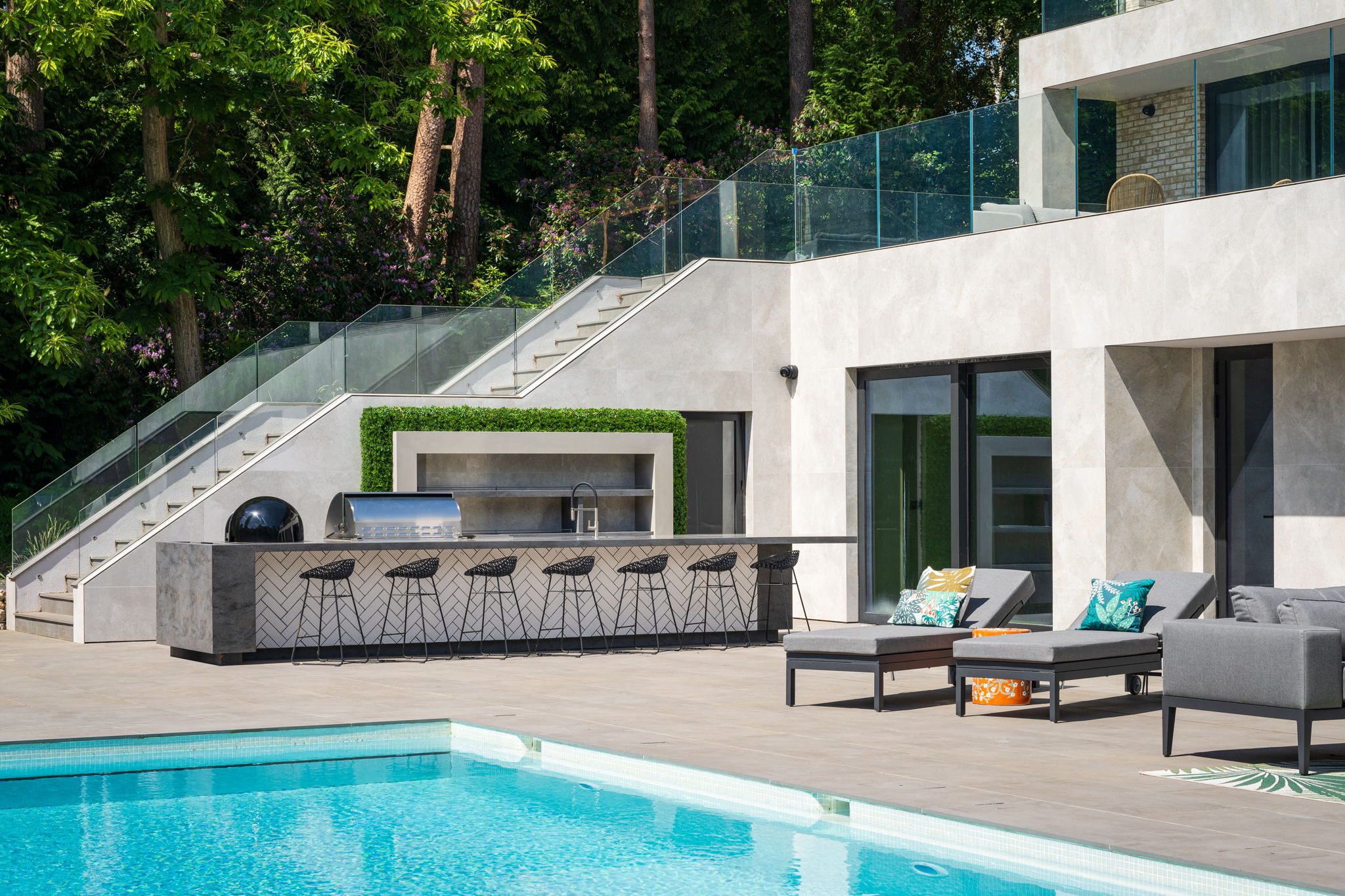 A contemporary outdoor playground
This outdoor kitchen is in the garden of a sleek, modern home in Farnham, Surrey and was part of a total redesign and landscaping project. The result is a striking space which not only looks good, but also has everything you could possibly need for a day spent at leisure in the British summertime. The most striking feature of this kitchen is the on-trend herringbone ceramic tiling adoring the front, an interior trend taken alfresco in style!

The countertop, gables and cladding of the kitchen are crafted from Corian composite solid surface material and the doors are unusual as they were not made in-house! We will go to any lengths to deliver a kitchen which is the exact specifications our customers want and work with trusted partners when needed. The appliances include a gas grill, warming drawer, gas side burner, Delivita wood-fired oven, a Blastcool double stainless-steel fridge plus a sink and tap.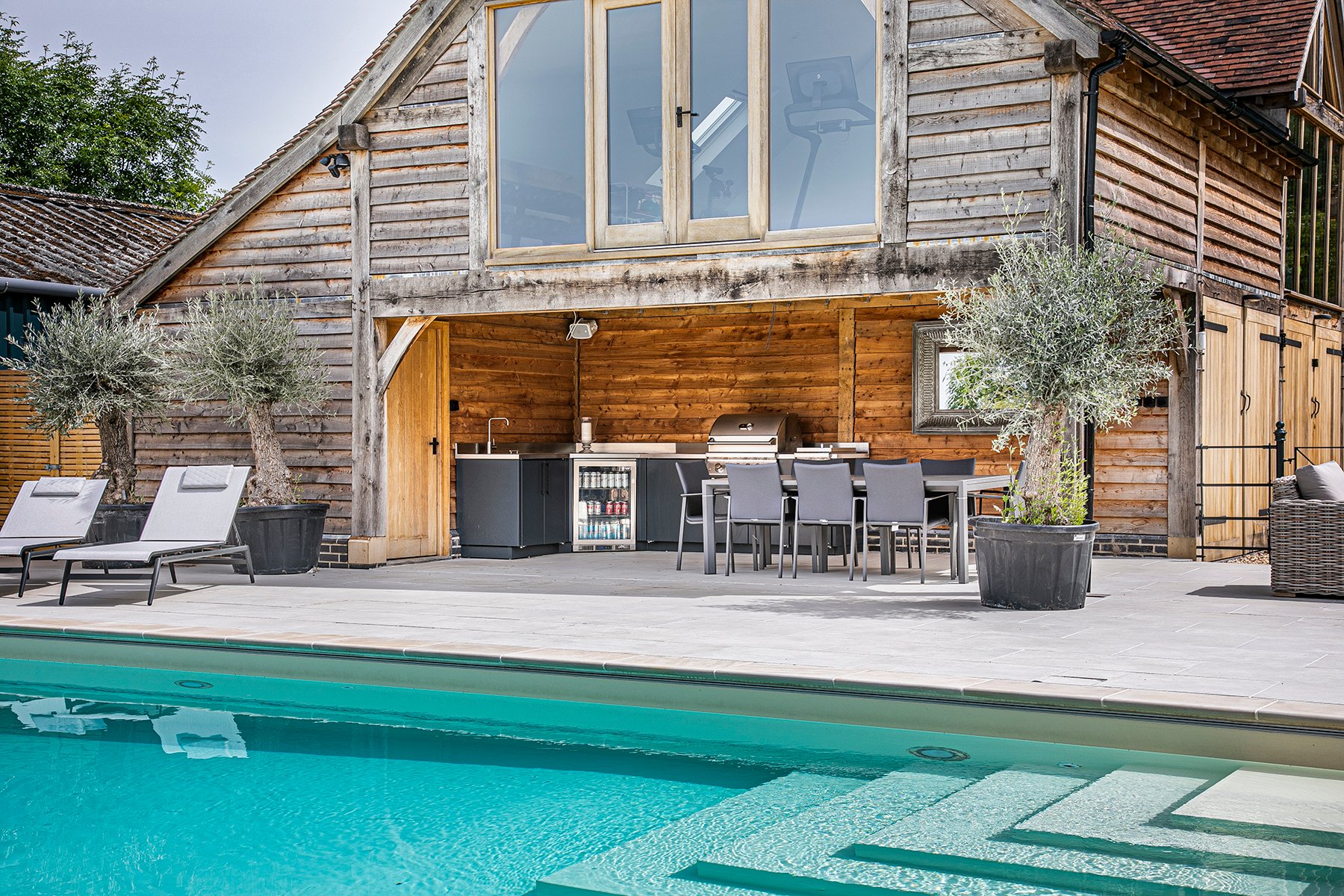 A gorgeous country home
A sprawling family home in the pretty Warwickshire countryside is the setting for this superb outdoor kitchen, located in the shady overhang of a barn conversion-style building housing a gym and pool house. It's the perfect place to head when the midday sun chases people off their sun loungers and out of the pool in search of shade, refreshments and perhaps a freshly prepared snack or two.

This beautiful outdoor kitchen includes a Whistler Burford 3-burner gas grill, a gas side burner, a Blastcool glass door fridge and a sink and tap. It's crafted from powder-coated stainless steel with a brushed 316 stainless steel countertop, ensuring it will stand the test of time and cope with inclement weather.

Huge thanks must go to our fantastic photographers Miriam Sheridan and Dug Wilders for their sterling work travelling the country to capture CENA kitchens for us – and doing such a brilliant job of it. From polishing grill hoods to sweeping leaves off patios to ensure the outdoor kitchens are properly shown off, we are lucky to have them on our team.