Outdoor kitchens have become a must-have element of luxury homes and gardens. They create the perfect atmosphere for al fresco entertaining with larger groups. Or they form the ideal setting for supper on a warm evening. Hosting becomes easier and a lot more sociable when you're able to entertain without running indoors to check on the food. In addition, they look fantastic and create a luxurious outdoor living space you'll love for many years to come! So how can you get your dream outdoor kitchen?
It's hard to know where to start! How do you begin to choose materials, designs and appliances? How big should you kitchen be? There are so many options out there and it's hard to know where to start. Our expert team works with customers across London and the UK to create their dream alfresco cooking space, and here the team share our design process with you.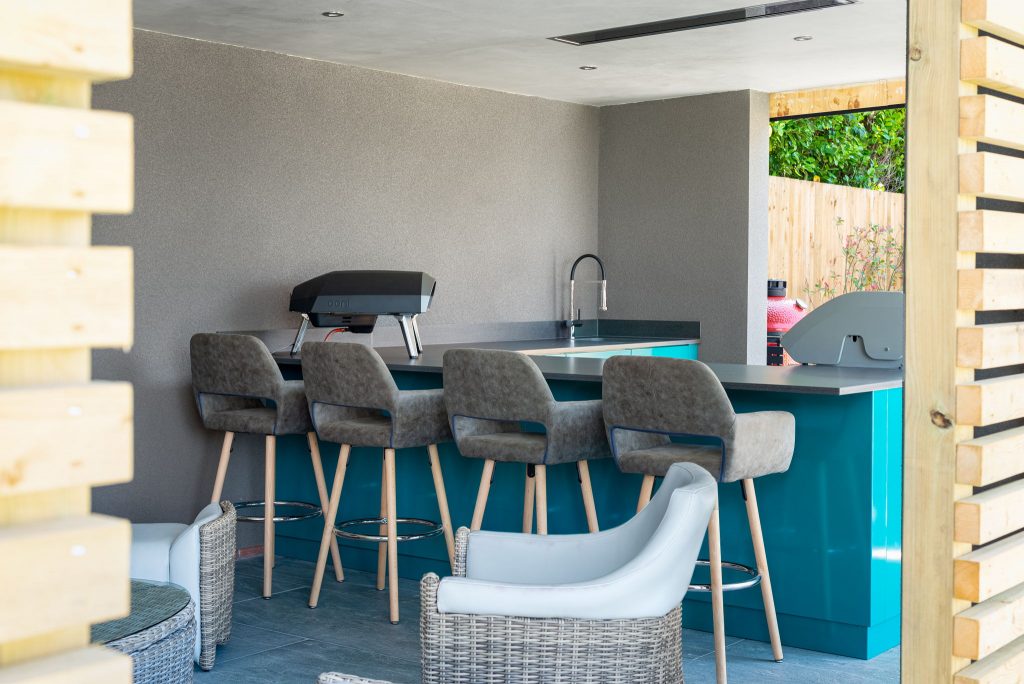 Start with your lifestyle
We always spend plenty of time learning how our customers like to socialise and relax. Your dream outdoor kitchen needs to suit your lifestyle perfectly. For some, having the latest cooking technology outdoors is key. For others, it's the whole outdoor living experience - the kitchen is part of a carefully designed space with seating, tables and shelter. Some love entertaining most of all and want theatrical lighting, cocktail bars and a brightly-coloured kitchen. We can accommodate them all thanks to our totally bespoke approach.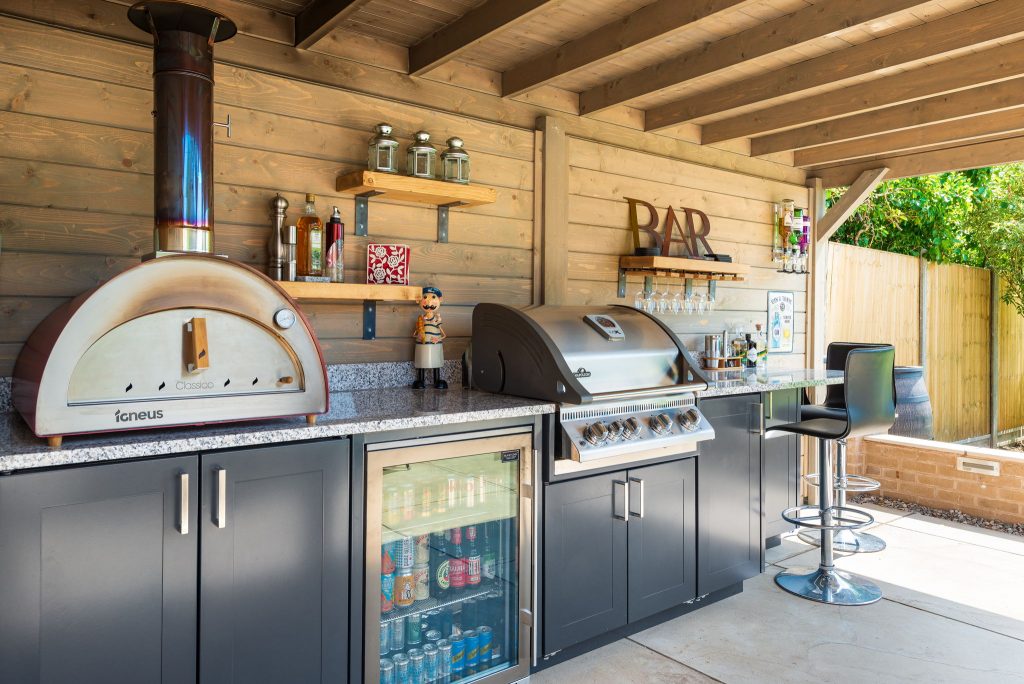 Then consider your outdoor space
All the gardens and homes CENA works in are slightly different, with some of our customers constrained by a smaller city space and others by sticking to an existing garden aesthetic. CENA's outdoor kitchens are totally made to measure, so people can choose the layout, materials and appliances which fit their space, budget and personality. From kitchens designed to fit on small city patios to large outdoor living spaces the countryside, we do it all.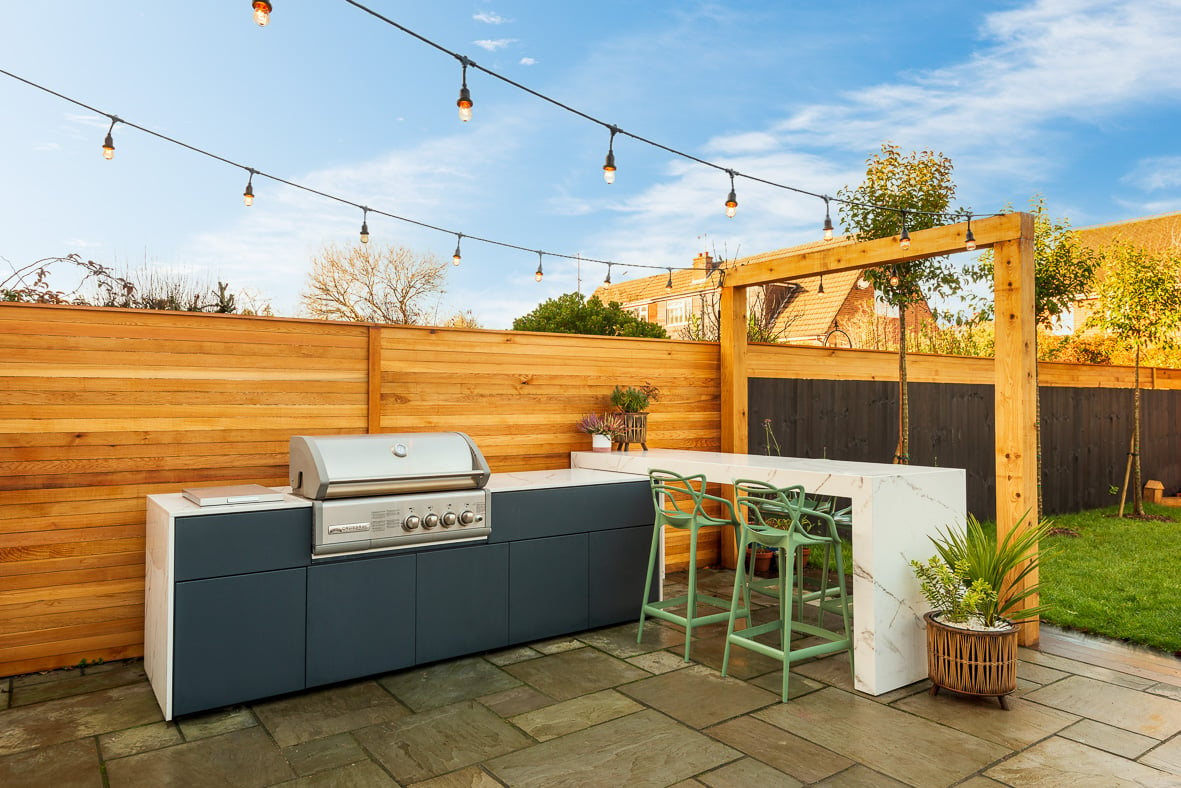 Finally, the CENA difference
Totally bespoke means a chassis-up build that's specific to every customer. To date, no two of CENA kitchens are the same. We offer some exciting options that no one else in the UK can bring to the table. For example, CENA can craft your outdoor kitchen from powder-coated stainless steel in any Pantone colour you like, from sleek white to tropical azure. They work with innovative composites and lightweight, backlit stone to create visual masterpieces.
Contact us today to book a design consultation and learn more about our bespoke outdoor kitchens. We carry out installations throughout winter, so you can have your dream outdoor kitchen in time for next spring! For more inspiration, take a look at our gallery page or call +44 (0)1455 825 403