We talk a lot here at CENA about working with our customers to ensure that they are central to the design process for their outdoor kitchen from start to finish. That means that the final result is the perfect kitchen to suit the home, garden and cooking style of the lucky customer and their family. The very latest kitchens to be designed and installed this summer are a true reflection of our flexible approach. We've blended different materials, fixtures and fittings to create stunning finished products.
The materials used include a stunning terracotta-coloured glass reinforced concrete, aluminium composite cladding, and timber cladding. The cooking elements in these latest kitchens include charcoal grills, gas grills and wood-fired ovens. Take a look at the images below to browse the latest CENA kitchens. Keep checking our Facebook page and Instagram feed for updates on our latest installations!
Terracotta glass-reinforced concrete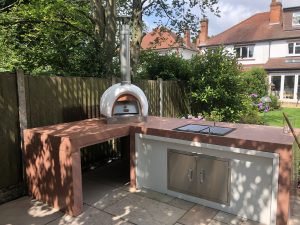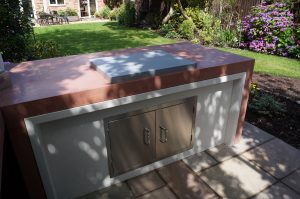 Aluminium chassis with timber cladding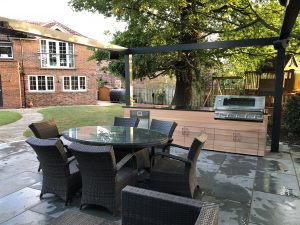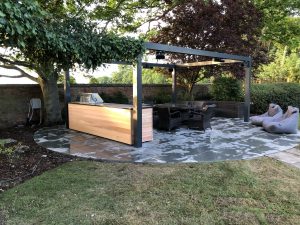 Aluminium chassis with aluminium composite cladding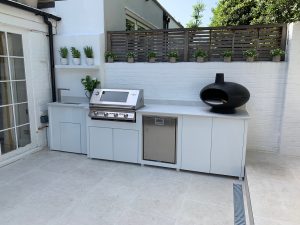 Stainless steel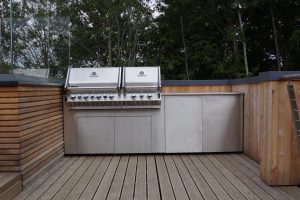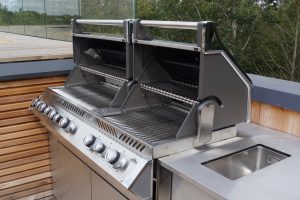 If any of our new kitchen designs inspire you to start the process of choosing the materials, fixtures and fittings for your very own outdoor kitchen then please do drop us a line. We offer a free design consultation and our customer service process aims to keep you at the centre of the process. Drop us a line today.